Men's snowboard BURTON Instigator
Instigator is for beginner riders who are ready to have fun right from the start. This board allows you to take a shortcut when learning, because its catch-free technology guarantees a feeling of greater stability with each meter traveled. As the name suggests, this is a board that speeds up learning and makes you feel good during the first moments on the slope.
Level : Beginner
Destination: All Mountain
Curvature: Flat top - Rocker on the heel and toe makes it easier to start and guide curves both during normal driving and when riding on the switch. The flat between the bindings makes it easier to ride on the surface of the board, while the rocker simplifies riding on the edges.
Shape: Directional - a classic snowboard shape that makes it easier to ride on and off the piste. The tip is slightly longer than the foot of the snowboard, and the entire center of gravity of the snowboard is shifted backwards behind its center
Flex: Twin Symmetrical hardness of the snowboard from toe to heel

Core: FSC ™ Certified Super Fly ™ 800G Core
A combination of harder and softer wood focused on individual parts of the snowboard for better pop, stability and weight reduction
Dualzone EDG - wood fibers are laid perpendicular to the core at critical points (under the heel and toe), thanks to which the board holds better on the edge and has a better response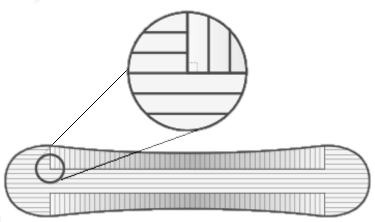 Biax ™ Fiberglass Softer snowboard lamination, especially suitable for jibbing and riding in the park.

Extruded Base Fast and durable, maintenance-free base
Material: Edge:100% STEEL;Base:100% POLYETHYLENE;Top Sheet:50% ABS, 50% THERMOPLASTIC POLYURETHANE;Core:100% POPLAR