Men's snowboard set TRANS FE WINGROCKER 3 - TRANS FE WINGROCKER snowboard, Trans STAR bindings and TRANS BASIC boots
If you are interested, put the set into your shopping cart and place your order. We will contact you immediately and help you choose the right size to suit your proportions and preferences.
Snowboard TRANS FE WINGROCKER
TRANS FE WINGROCKER is a freeride / allmounain snowboard with deflection wingrocker. The snowboard is very solid thanks to the wooden core, which is from tip to heel with biaxial lamination. Basis is ISO 4400. The board is really lightweight and easy to handle in the shape of wingrocker.
Tip to tail wood
Biax glass fabrics
ISO 2000 Surface
Wooden sandwich construction
ABS Sidewall
UV finish
Printed Sidewall
ISO 4400 Sintered Base
Matt Lacquer Parts
Di-Cut Base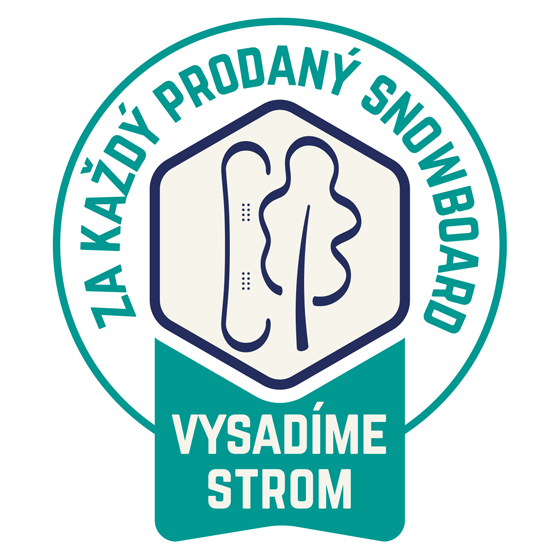 We do not care what is happening around us in nature, so for each snowboard sold we plant a tree in the Bohemian Forest.
Men's Elfgen Star Bindings are super light and give you control over the board in every terrain, whether in the park or in powder. Simple one-piece design and modern technology provide the power you need to continually improve. Specifications: - easy to fit with millimeter accuracy - padded heel and straps - flex tip highback - latest energy buckles
Perfect snowboard boots Trans Basic are suitable for men and women. They have a classic lace-up and comfortable inner shoe with fast download. They are lightweight with a durable sole that is maximally flexible with perfect traction. Material: Leather, Textile, Synthetic Specifications: Design made of durable ICA leather for durability. Sole in two colors with cushioning system. 3D inner cordura boot with fleece and Speed Lace download. Provides better fixation, is lightweight and preformed. Easy Lace system with metal hooks for easy lacing. It is flexible and practical.