Men's snowboard binding Bataleon Blow black will be a suitable partner on the slopes, in the snow park and in the powder. The Bataleon brand produces quality boards, bindings and shoes. The same is true of this binding model. For more information, read the specifications below.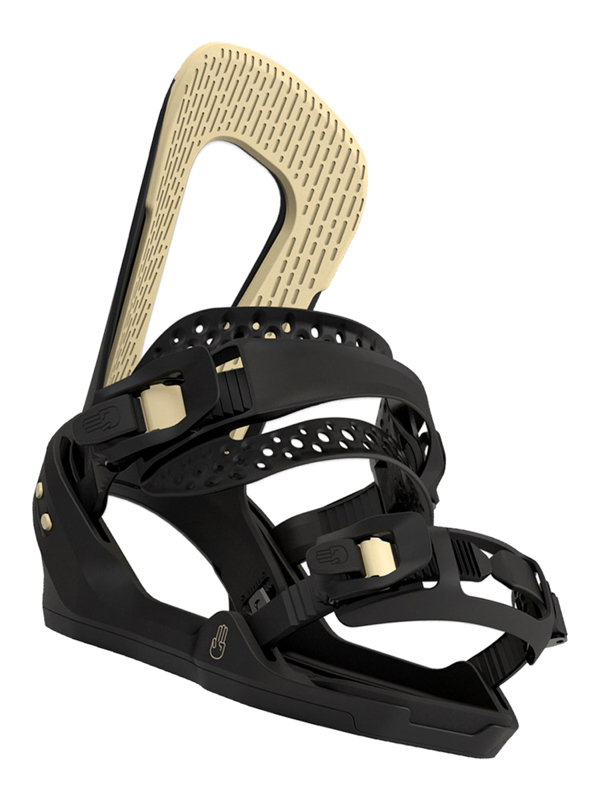 Technical Specifications:
Origin Baseplate:
The base is as light as possible with excess material that comes into contact with the snowboard.
The lower part is equipped with a rubber sleeve that is inserted along the lower edge of the binding.
This rubber perfectly absorbs all vibrations and impacts.
There is a little less rubber under the toe and heel, resulting in a better transfer of energy from the binding to the edge of the snowboard.
Integrated Pad:
Core padding that is strategically placed on the toe and heel of the base.
Midback:
A heel that was originally designed for riders with a smaller foot, but has become popular with riders looking for more freedom with less response.
Heel suitable for park riding and especially for girls.
Miller Strap:
Strap made of TPU mesh, the shape of which is designed to hug the shoe as best as possible.
The Miller Strap creates an extremely tight shoe fit in the binding, but without losing flexibility!
Inserts:
4 x 4 and The Chanell by Burton