Men's snowboard bindings Bataleon Camel Toe black will be a suitable partner on the slopes, in the snow park and in the powder. The Bataleon brand produces quality boards, bindings and shoes. The same is true of this binding model. For more information, read the specifications below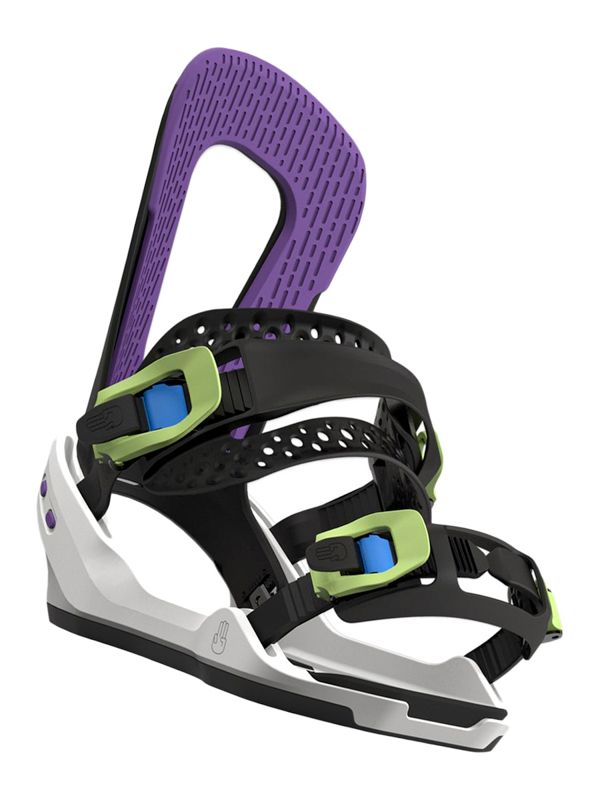 Technical Specifications:
Baseplate Solid:

Lightweight platform made of polyurethane material.
EVA padding in the lower part that dampens vibrations and shocks
The construction of the platform and its adjustment options suit a wide range of shoe models and sizes.
Thanks to the top treatment of the tread, the accumulation of snow inside the binding is reduced and it is easier to enter the binding.
Support Foot Flatbacks:
The possibility of adjusting the lateral rotation of the foot and tilting forward and backward.
The inner padding made of rubber grip material is there to protect the back of the shoe, while keeping it always fixed.
Instep strap
One-piece strap construction.

Durable, light and at the same time comfortable strap that fits every shoe on the market.
Ankle strap
Ribbed padding ensures maximum comfort and hugs the shoe.
It works very well with the shoe even in the case of extreme lateral bending of the shoe.
Outer bar for fixing the engaged toothed belt.
Aluminum ratchets
Very strong, die-cast aluminum ratchets
Triple gearing for quick engagement.
Inserts:
4 x 4 and The Chanell by Burton