LIB Technologies SKATE BANANA WIDE is the next generation of the legendary snowboard that changed the way snowboards look. The groundbreaking shape, banana technology and original power construction (light, environmental and strong) of this board make even an ordinary shredding day something special. The Magne Traction® wavy edge technology, for which the Lib Tech brand has a patent , also contributes to all this.
All boards from the Lib Technologies brand they are handcrafted in the USA .
And don't forget to watch the video to learn a lot more about the board!
Specifications:
Level: beginners / intermediate
Purpose: Freestyle / allmountain - Universal board - snow park and learning new tricks, as well as powder
Camber: Original Banana Technology - Camber combining a slight rocker between the bindings with slight camber zones under the binding to the contact points. The result is a playful and stable ride that will be appreciated by both novice snowboarders and professionals.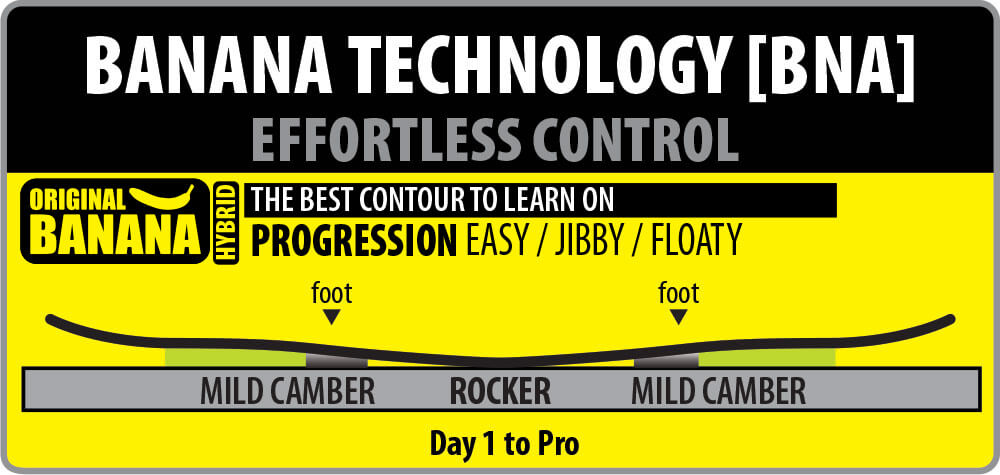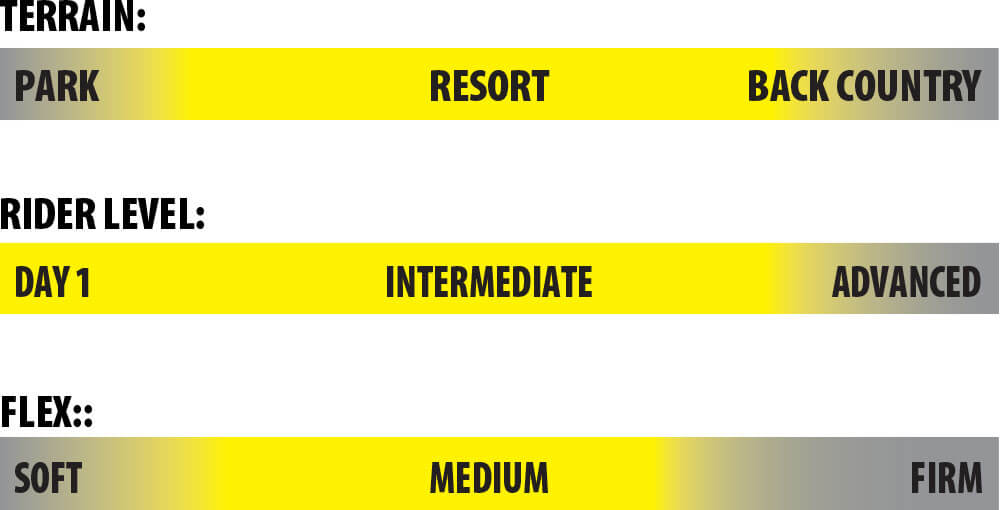 Core: Original Power Construction 75% aspen / 25% paulownia - The core is made of two types of FCE certified wood, produced in an ecological way
Shape: Twin - Symmetrical shape with the same long heel and toe for a balanced ride on both sides
Slide : Eco Sublimated TNT - Very fast and at the same time durable slide with low maintenance requirements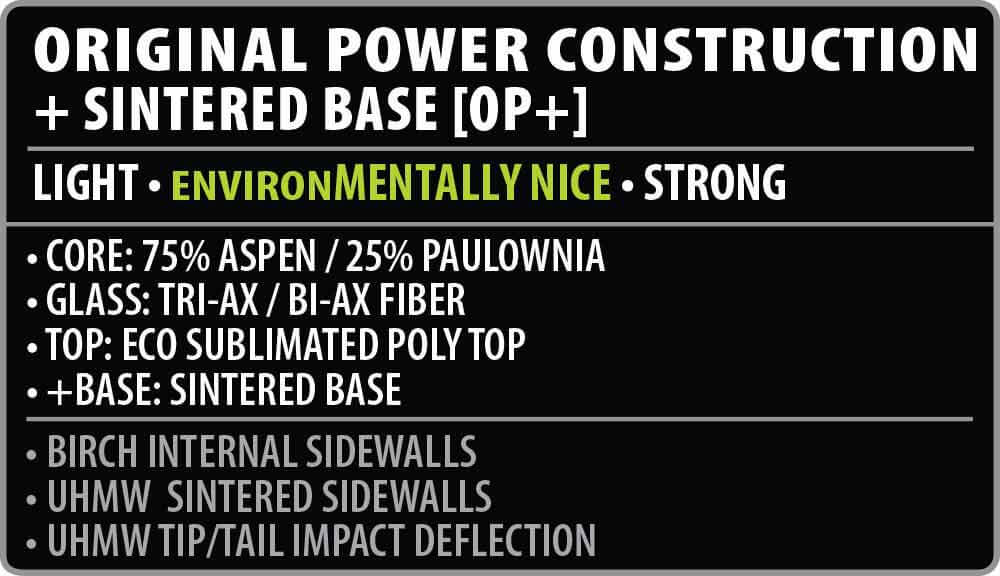 Binding system: 4x2 cm
Lamination: Tri-Ax/Bi-Ax + Basalt - Very strong lamination supported by basalt fibers - support during carve arc and increased strength during rebound
UHMW Tip/Tail Impact Deflection - Protects tip and tail from damage
SIDEWALLY UHMW - Soy-based elastomers laminated in five layers for maximum durability
Magne-Traction® - Thanks to seven strategically placed points, the board has a great grip on the edge, even on icy surfaces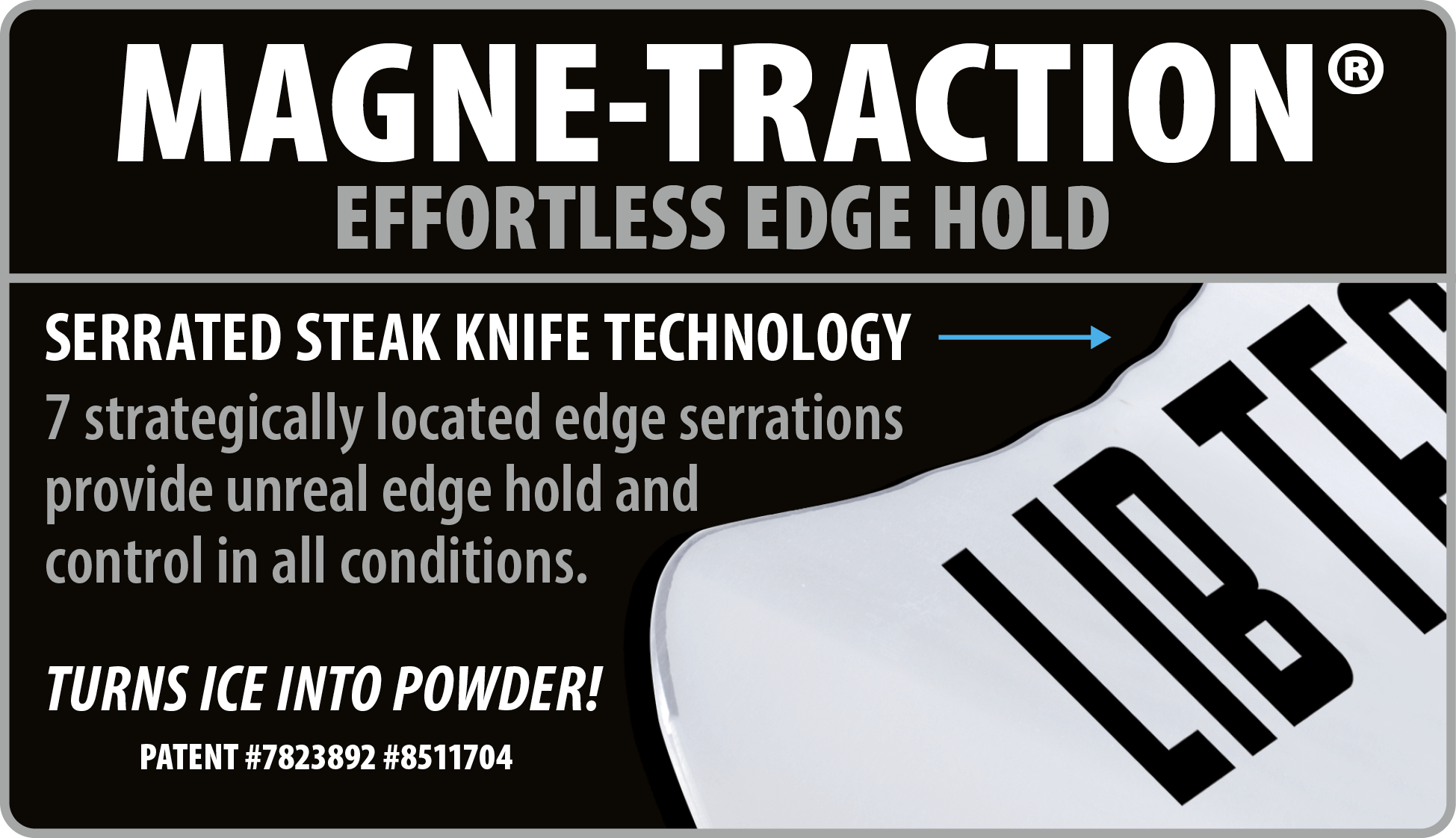 Size chart and other information:
| | | | | | | | |
| --- | --- | --- | --- | --- | --- | --- | --- |
| Size (cm) | Contact edge (cm) | Cutout (m) | Heel/Toe Width (cm) | Center Width (cm) | Range of stance/setback (cm) | Hardness | Rider weight (kg) |
| 150 | 112 | 8.1 | 28.8 / 28.8 | 25 | 48.9 - 60.9 / 0cm | 5 | 25+ kg |
| 152 | 114 | 8.2 | 28.9 / 28.9 | 25.2 | 51.5 - 63.5 / 0cm | 5 | 30+ kg |
| 153W | 114 | 8.2 | 29.9 / 29.9 | 26.1 | 51.5 - 63.5 / 0cm | 5 | 35+ kg |
| 154 | 115 | 8.2 | 29 / 29 | 25.3 | 51.5 - 63.5 / 0cm | 5 | 30+ kg |
| 156 | 117 | 8.3 | 29.5 / 29.5 | 25.5 | 51.5 - 63.5 / 0cm | 6 | 35+ kg |
| 156W | 117 | 8.3 | 30.5 / 30.5 | 26.5 | 51.5 - 63.5 / 0cm | 6 | 35+ kg |
| 159 | 120 | 8.4 | 29.7 / 29.7 | 25.5 | 51.5 - 63.5 / 0cm | 6 | 35+ kg |
| 159W | 120 | 8.4 | 30.7 / 30.7 | 26.5 | 51.5 - 63.5 / 0cm | 6 | 35+ kg |
| 162W | 123 | 8.4 | 31 / 31 | 26.5 | 51.5 - 63.5 / 0cm | 6 | 40+ kg |