Children's snowboard bindings Nitro MICRO CHARGER black is another model of high-quality soft bindings from the Nitro brand. The Nitro brand makes great boards, bindings and shoes. The same is true of this children's model. For more information, read the specifications below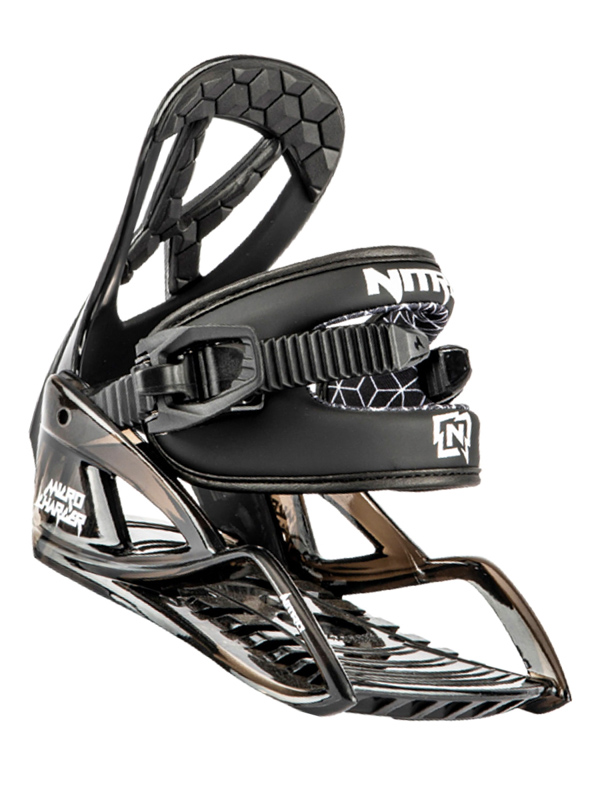 Technical Specifications:
Binding stiffness: 2/10
Cushioning: EVA
Buckles: One main buckle with padding
Easy entry into binding - Flex fit for children
Ratchets: " Speedwheel"
Ratchets and straps with easy fastening